Join us this Christmas season as we celebrate the birth of Jesus!
"Glory to God in the highest, and on earth, peace among those with whom he is pleased!" Luke 2:14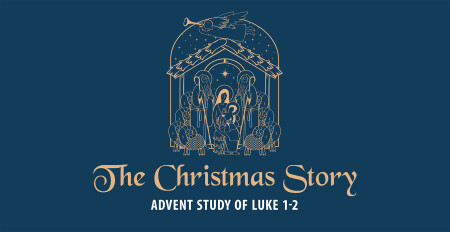 The Christmas Story | Beginning November 27 | Sundays at 9:30 & 11:00 AM
"Glory to God in the highest!" We start a new sermon series, The Christmas Story, on November 27. During the advent season, Pastor Peyton will teach the classic Christmas passages of Luke 1-2. Join us at 9:30 or 11:00 a.m. every Sunday!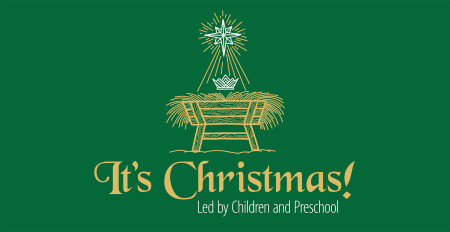 It's Christmas! | December 4 | 5:00 PM
Our children and preschool kids will present It's Christmas! Kids will share the music they have learned during Midweek. This program will prepare you for a wonderful Christmas season! Doors open at 4:30 p.m.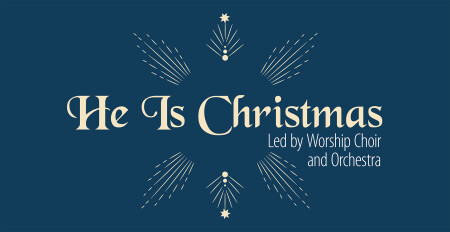 He Is Christmas | December 11 | 5:00 PM
The worship choir and orchestra will lead us in a beautiful night of worship with He Is Christmas! This night will remind us all of the glory and majesty of Christ. Tickets are not needed. Childcare is available for babies through two years old. Doors open at 4:15 p.m.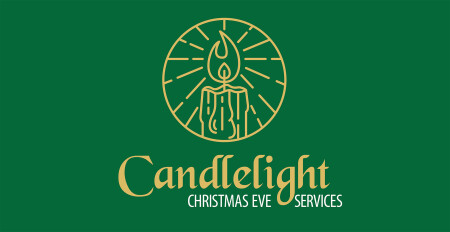 Candlelight Christmas Eve Services | December 24 | 3:00 & 5:00 PM
A beloved Christmas tradition, the Candlelight Christmas Eve services are a must attend every year! The services include singing, Scripture readings and lighting candles. Doors open 30 minutes prior to each service.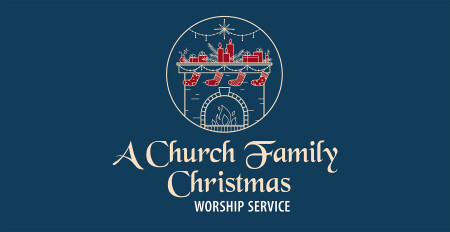 A Church Family Christmas | December 25 | 10:00 AM
We will conclude the Christmas season with A Church Family Christmas! Enjoy a special time of worship with us on Christmas Day. Children are encouraged to wear pajamas. Preschool children will have the annual Happy Birthday Jesus party in the Chapel.
---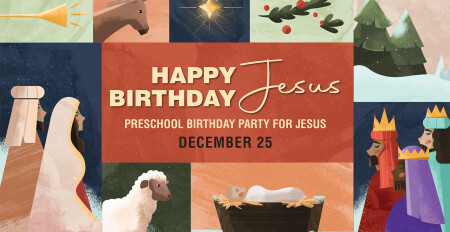 The annual Happy Birthday Jesus Party is December 25 at 10:00 a.m. for three-five year olds! Wear your pajamas and prepare for a fun celebration in the Chapel. Babies-two year olds will be in their preschool classrooms. All kids should first check-in at the Preschool entrance. Contact: Julie Parmer
---