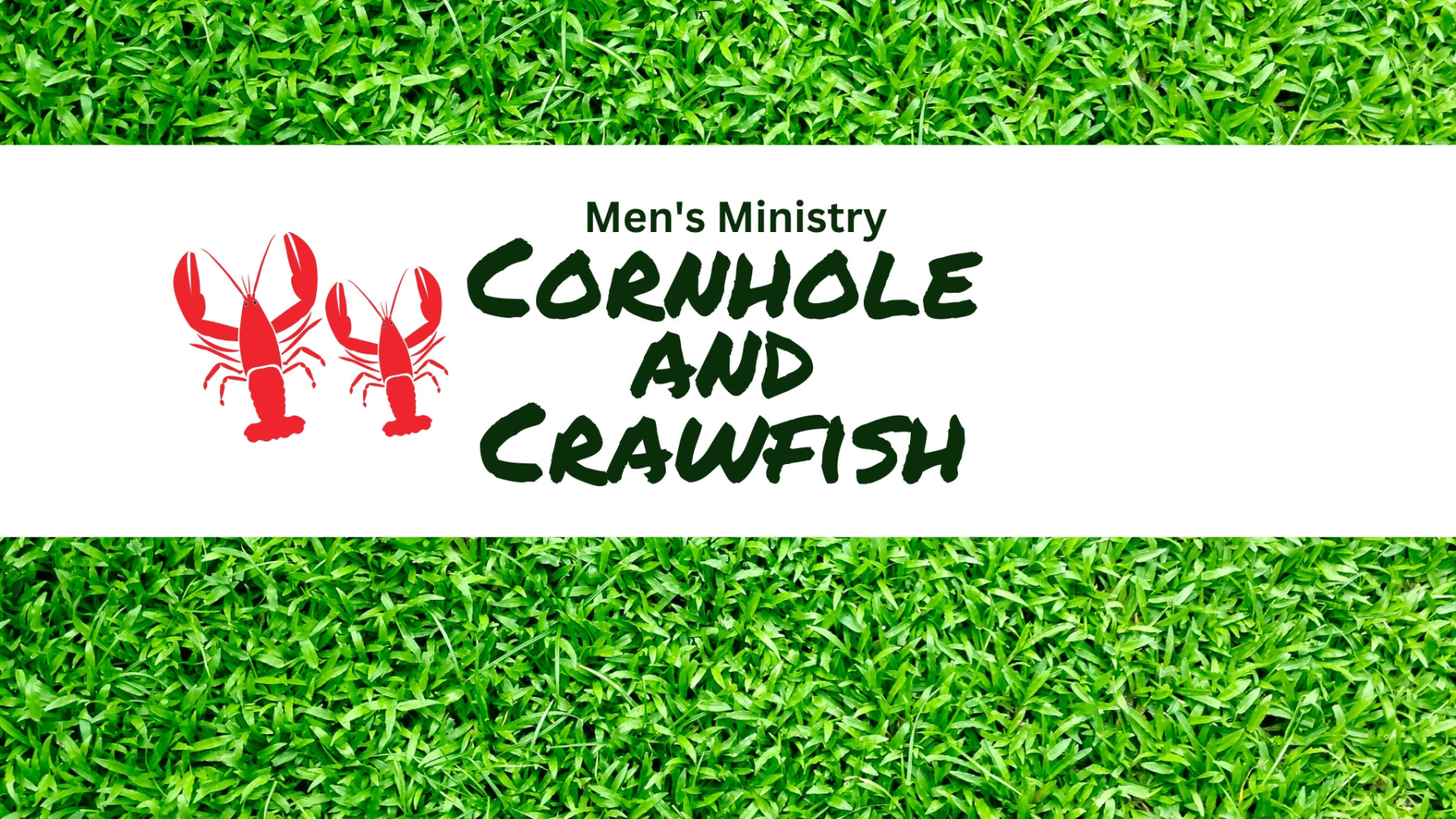 Saturday, April 15, 2023
,
3:00 PM - 6:00 PM
Men and boys: bring your A-Game to the Cornhole and Crawfish afternoon on Saturday, April 15! We will begin the cornhole tournament at 3:00 p.m. in the back parking lot (off Fourth Street). You can form a team (father/son, pairs from a Sunday School class or D-Group), or we can partner you with someone before the competition starts. Don't play cornhole? Come watch, and join us for the best part: the crawfish boil. We'll eat at 5:00 p.m. and have a brief devotion and time of prayer.
This is a free event, but a $5 suggested donation is accepted at the door. If weather does not permit, the competition will be held in the Chapel.