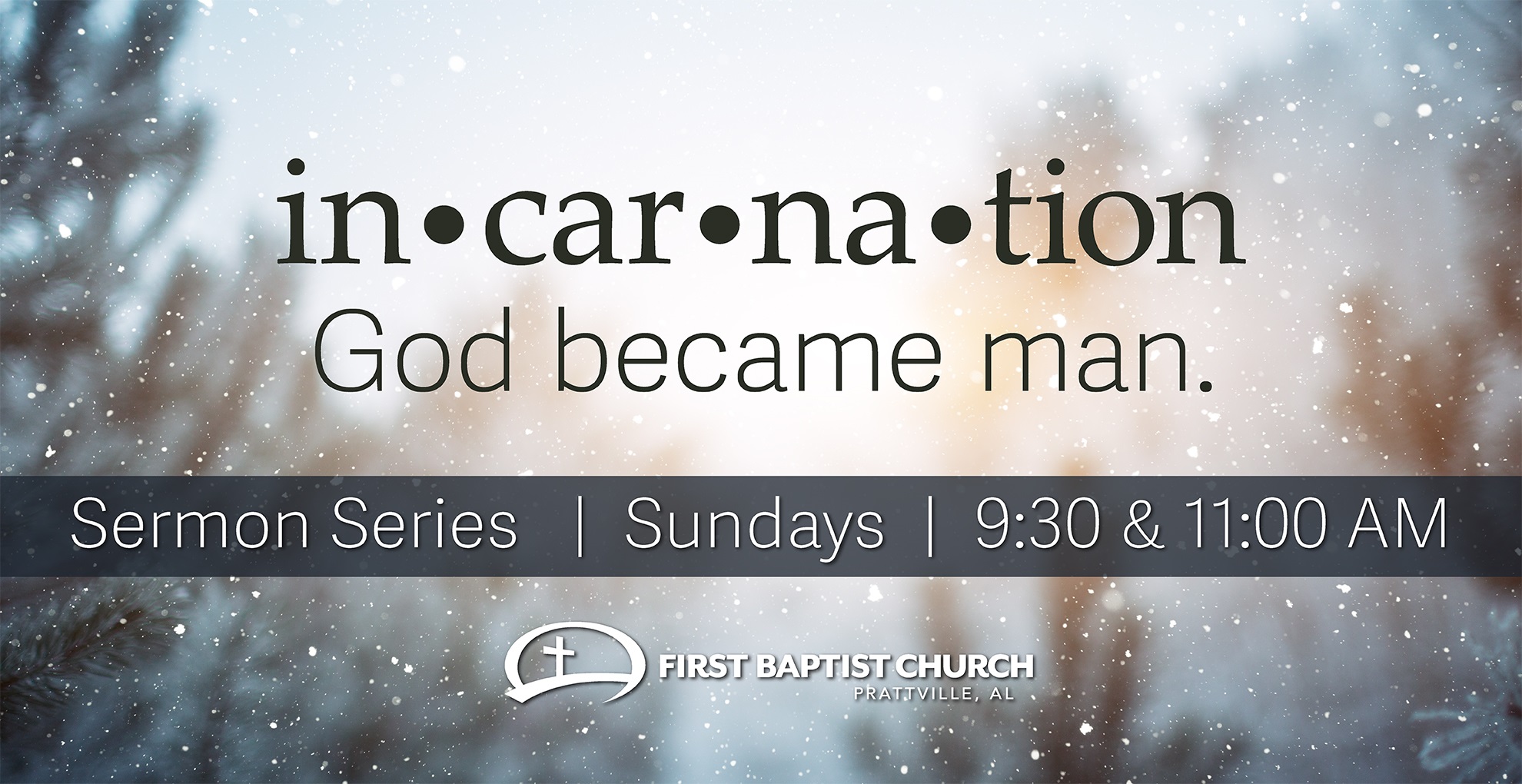 A new sermon series "Incarnation" begins November 28! The traditional worship service starts at 9:30 a.m. and the contemporary service starts at 11:00 a.m.
The Lottie Moon Christmas Offering supports international missions to provide a way for missionaries to share the gospel with unreached people groups across the globe. Our goal this year is $175,000, which would support two missionary family units. Give generously this season and make a global impact for Christ! You can give online at fbcprattville.org/giving.
Join us on December 5 at 5:00pm as our children and preschoolers present God's Gift Revealed!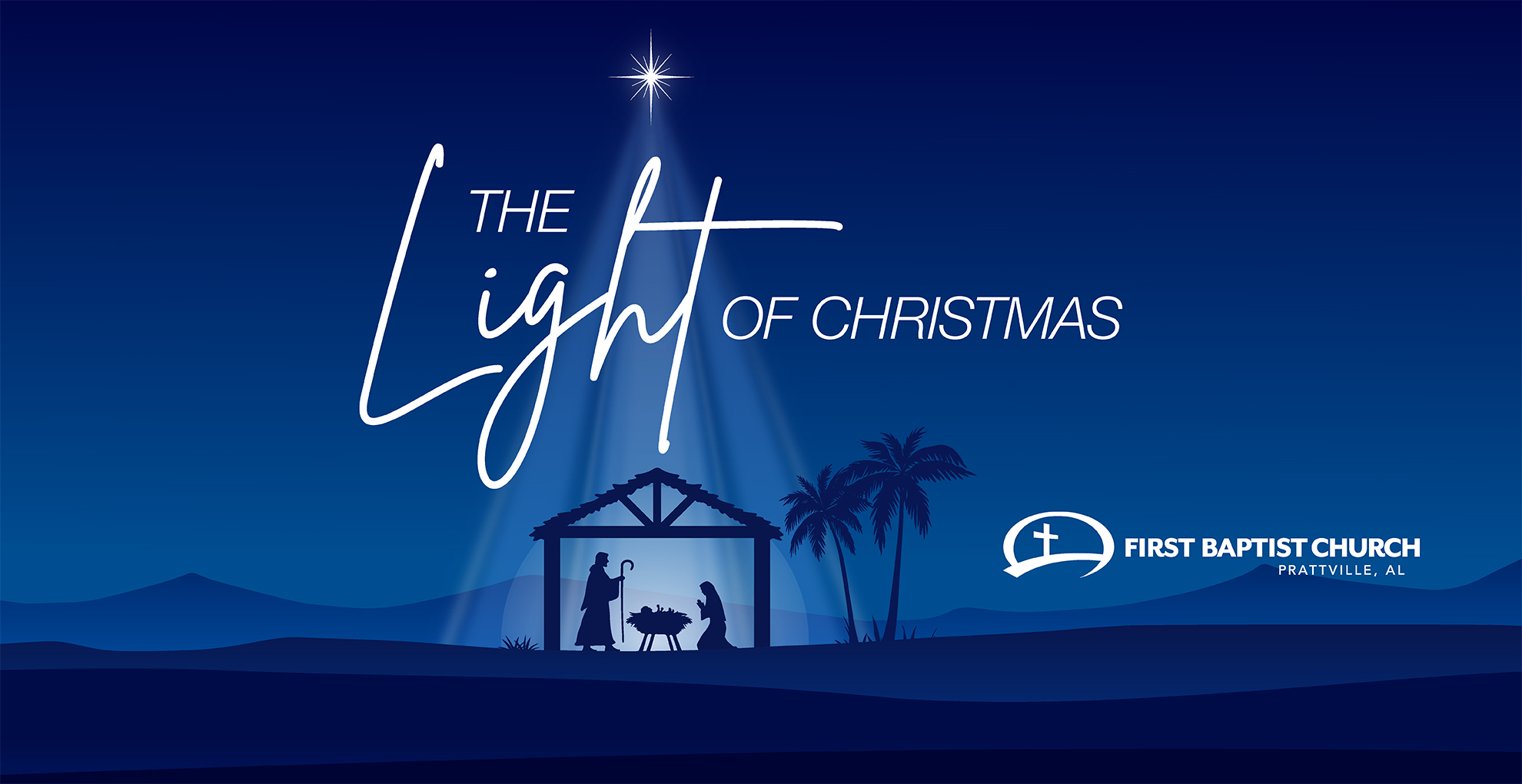 Experience the wonder of Christ's birth with The Light of Christmas, a worship service featuring our student choir, adult choir, Scripture reading, narration and beautiful special music. The Light of Christmas will be December 12 at 5:00 p.m. in the Worship Center. Tickets are not required.
We will wrap up our Christmas season with two Christmas Eve candlelight services at 3:00 p.m. and 5:00 p.m. These family-friendly worship services include singing, reading Scripture and remembering the birth of our Savior. Light a candle with us as we remember that the true Light of the world has come!